Nonwoven Polyester Carding Machine In Textile 50m/min
Principle: fiber is fed to feed conveyor from front feed equipment (such as pneumatic tuft feeder )and form thicker fiber web, then flocks are fed to breast cylinder by feed roller and taker-in, then transferred to the main cylinder by transfer roller .8pairs carding units (worker rollers and stripper roller )are equipped on breast cylinder and main cylinder for opening and carding fiber, fiber which on the main cylinder is stripped onto the upper and lower web-out conveyor by stripping roller after passing doff and condenser roller, forming uniform web and feed to next machine
Product Details
---
Product Details:
| | |
| --- | --- |
| Place of Origin: | China |
| Brand Name: | HongYi |
| Certification: | ISO9001/CE |
| Model Number: | HYHX |
Payment & Shipping Terms:
| | |
| --- | --- |
| Minimum Order Quantity: | 1set |
| Price: | negotiation |
| Packaging Details: | Packed in carton firstly,and then reinforced with wooden case for outer packing |
| Delivery Time: | 10 working days after received your payment |
| Payment Terms: | L/C, T/T, Western Union |
| Supply Ability: | 2 sets per month |
Nonwoven Polyester Carding Machine In Textile 50m/min
Description
---
Output Speed:
20-50m/min
Working Width:
1550mm-2500mm
WIDTH:
1.85-2.5m
Machine Type:
Double Cylinder Double Doffer
Keywords:
Non Woven Card
Advantage:
High Production Capacity
High Light:

2.5m polyester carding machine

,

50m/min polyester carding machine

,

fabric carding machine in textile
high quality advanced technology nonwoven polyester fabric carding machine
Working width

Capacity:

6D fiber for reference

Chest Cylinder dia.

Main Cylinder dia.

Doffer dia.

Output Speed :
Principle: fiber is fed to feed conveyor from front feed equipment (such as pneumatic tuft feeder )and form thicker fiber web, then flocks are fed to breast cylinder by feed roller and taker-in, then transferred to the main cylinder by transfer roller .8pairs carding units (worker rollers and stripper roller )are equipped on breast cylinder and main cylinder for opening and carding fiber, fiber which on the main cylinder is stripped onto the upper and lower web-out conveyor by stripping roller after passing doff and condenser roller, forming uniform web and feed to next machine
Name
SL150
SL185
SL185
Working Width(mm)
1500
1850
2500
Factory
Hongyi Nonwoven Machinery Co,Ltd
Output speed(m/min)
20-70
Web weight(g/m2)
10-50
Feed Roller
Dia(mm)
76(naked roller)
Speed(RPM)
800
Breast cylinder
Dia(mm)
850
Speed(RPM)
300
Main cylinder
Dia(mm)
1230
Speed(RPM)
320
Doff
Dia(mm)
500
Speed(RPM)
20
Condenser Roller
Dia(mm)
300
Speed(RPM)
60
Total Power
70.4KW
108.8kw
Specifications:
Frame width :1700-2500mm
Capacity :500kg/h
Installed power:9.3kw
Self-carried reserve chute with controllable height
Inverter controlled output device and adjustable output speed
Adjustable output thickness ranging from 80-150mm according to productivity
The machine is used to process the batt of fiber to obtain a hard and thick thermal-bonding wadding. The low melt fiber will combine other fibers together through hot air penetration and a colling system for reinforcement.
Main specifications
Working width ≤5000mm
Product weight (60-1500)gram/㎡
Product thickness (3-200)mm
Surface temp. ≤220℃
Heating method hot oil circulation, electricity heating, direct burning
Oven working width 6.0m 8.0m 10m
Structure
- Single layer,single belt or double-belt structure
- Up and down belts hold the web for entering to get heated and formed.
- High temperrature resistance TEFLON belt with auto correction device.
- Main drive and fan inverter controlling.
Trade information
| | |
| --- | --- |
| Payment term | 30%as deposit by TT,70% must bepaid before shipment |
| Export country | Bangladesh, India ,Mexico ,Ruassian ,etc. |
| Delivery times | 120 working days upon receipt of down payment |
| Package | nude , but according customers |
| After sales service | We will send 2-3 engineers to install machines and teach your worker how to run machine well. The buyer shoud provide the visa . Round-trip air tickets , food and accommodation , and the other necessary healthy insurance and safely etc |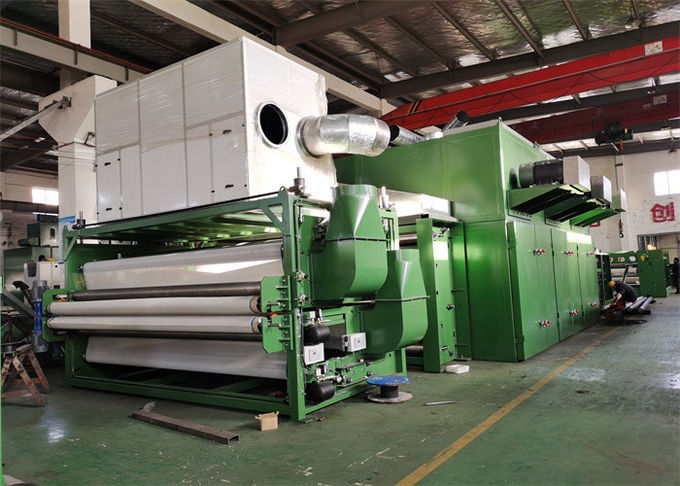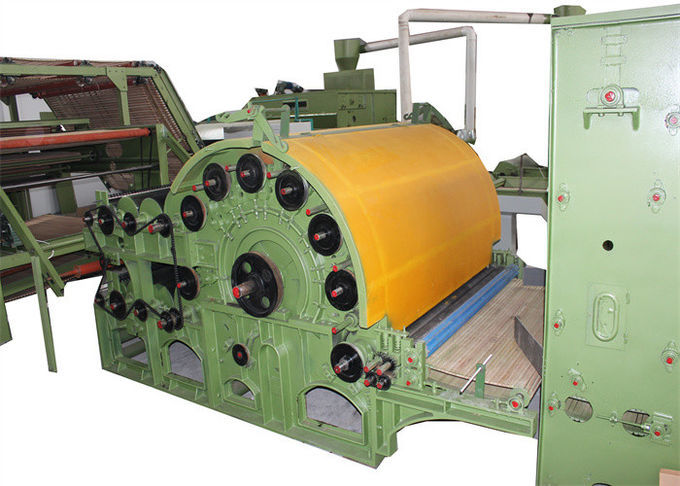 Contacts
Address: No.11 Kaicheng Road ZhiTang Town ChangShu City JiangSu Province China

Address: No.11 Kaicheng Road ZhiTang Town ChangShu City JiangSu Province China 
Email: admin@hongyiwf.cn
We will give you feedback in time